Zach & Misty M. - First-time home buyers
It was a pleasure working with Leslie on our search for a new home. As first-time home buyers, we thought we had a clear idea of what we wanted, but it turned out that was not at all the case. Leslie showed infinite patience, taking us through many townhomes in a wide variety of areas. She was able to point out things that I wouldn't have even considered (such as how a lofted bedroom wouldn't work well with children, if they were to become a part of our future). Also, my husband and I are introverts, but we felt very at ease working with Leslie and were able to truly say what we liked and didn't like about each home. I also particularly appreciated that Leslie had a strong network of realtors to whom she could direct questions. Her network also included a fabulous home inspector, who spent two and a half hours going through every nook and cranny of our home, ensuring we made a solid purchase. Overall, I would highly recommend working with Leslie - Misty & Zach M.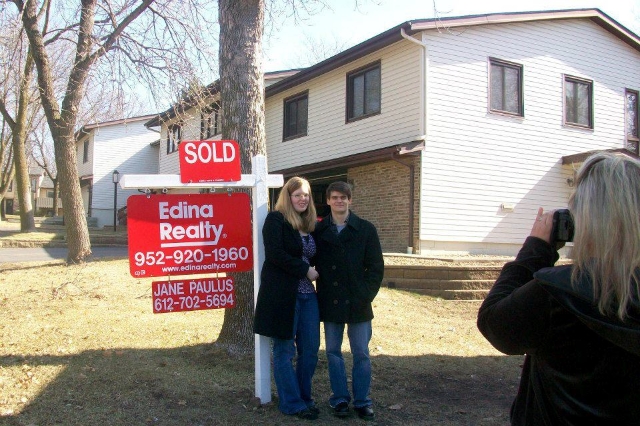 ---
Pat & Lindsy S. - First-time Home Buyers
Leslie was referred to me from a good friend and I couldn't have been happier with her help in searching for our home. I first met with Leslie over a year before we actually purchased a home. Leslie was always supportive of taking our time and making sure we were comfortable with a purchase. When we actually started looking at homes, Leslie was always attentive to our price points and often suggested lower priced homes with that were comparable to higher priced homes. This just showed how caring and thoughtful Leslie is of her clients needs. We will forever use Leslie in our needs for housing! Pat & Lindsy S.
---
Bill & Sandi G - Golf Course Living
We highly recommend Leslie Mueller for anyone trying to buy or sell a house. Leslie worked tirelessly on our behalf in our efforts to purchase our home. It was a long and complicated process that Leslie guided us through. Her knowledge of the real estate market and professional approach to our difficult situation helped us buy a house that is now our "home". She really went "above and beyond" for us. Bill & Sandi G